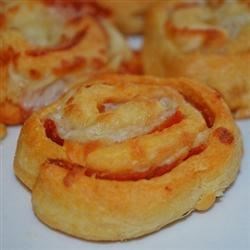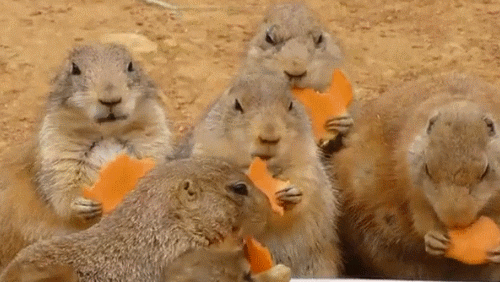 Hi cubs, this is a recipe I will give to my grandsons for movie night with their friends. It is versatile, you can change them up a bit. You can mix different kinds of grated cheese together for an interesting taste or add a different kind of meat like chopped bacon, [cooked first] ( my choice), maybe a few chopped up onions or mushrooms. Just don't overload the rectangles or they won't roll up too easily. They sure are fun and tasty
Ingredients:
1 (8 ounce) can refrigerated crescent roll dough
Prep:Cook: ...
Preheat oven to 375 degrees F (190 degrees C).
On a large baking sheet, pinch the 8 crescent roll dough triangles into 4 rectangles. Layer each rectangle with 6 slices of pepperoni and even amounts of mozzarella cheese. Roll tightly lengthwise and slice each into 4 or more pieces.
Bake in the preheated oven until golden brown, about 12 minutes. Serve with hot pizza sauce for dipping.
Eat, eat, eat, eat! Love you guys, Aunt J.