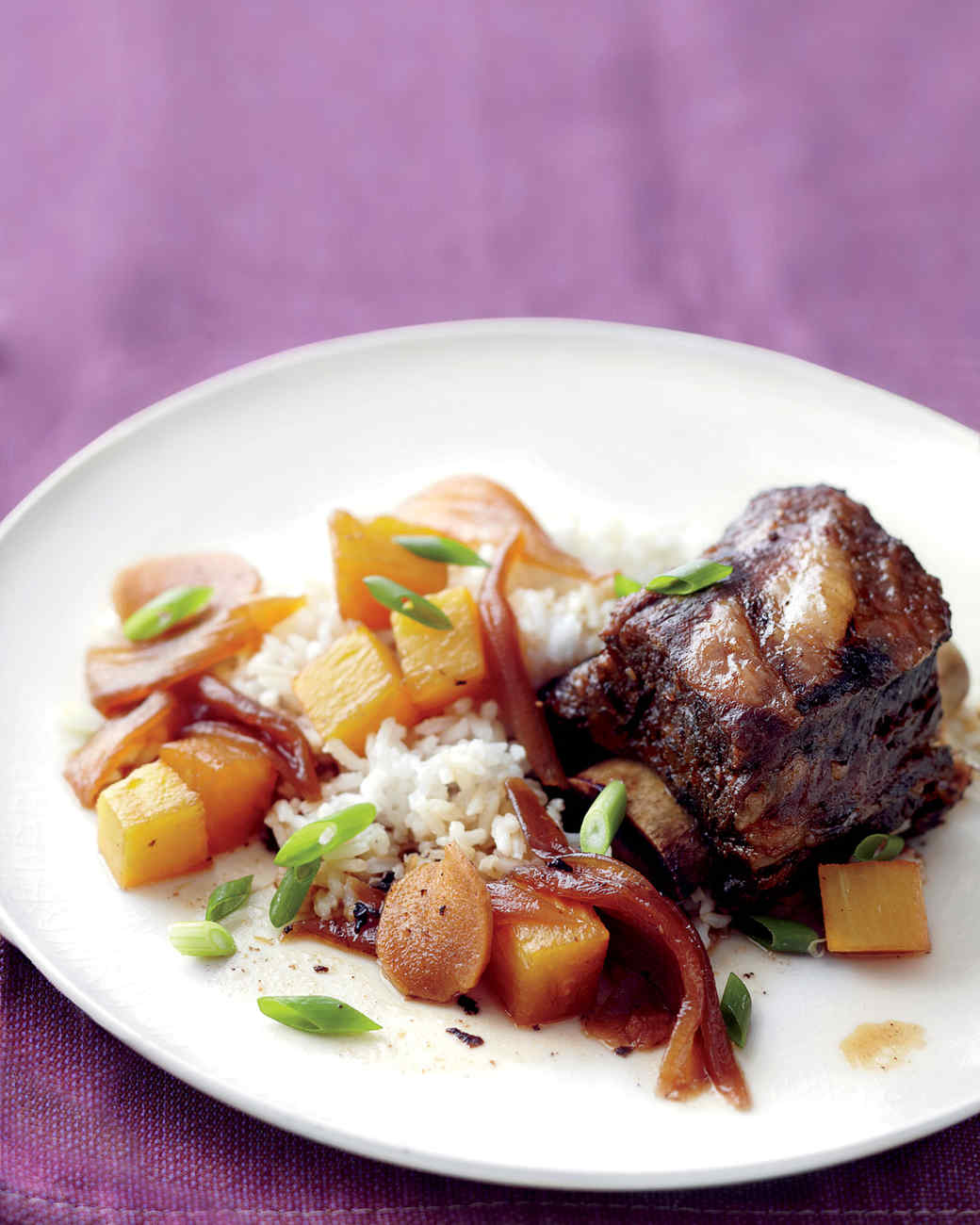 Hawaiian Short Ribs
This sweet and spicy dish is like an instant tropical vacation, especially since your slow cooker does all the work.
Ingredients
2 red onions, cut into 1-inch wedges, root ends left intact
4 garlic cloves, smashed
2-inch piece fresh ginger, peeled and thinly sliced
4 pounds bone-in beef short ribs (about 6), cut in 3 1/2-inch pieces
1 1/2 cups dark-brown sugar
1 cup low-sodium soy sauce
6 tablespoons rice vinegar
1 tablespoon Sriracha or other chili sauce
3 cups 1-inch-cubed pineapple (1 pound
Cooked white rice, for serving
Chopped scallion greens, for serving ( optional..spring onions work too)
Directions
Place onions, garlic, and ginger in a 5- to 6-quart slow cooker. Top with short ribs in a tight layer. In a medium bowl, whisk together brown sugar, soy sauce, vinegar, and Sriracha and add to slow cooker. Cover and cook on high until ribs are almost tender, 4 hours. Add pineapple and cook until pineapple is tender, 1 hour.

With a slotted spoon, transfer ribs, pineapple, onions, and ginger to a platter and tent with foil. With a ladle, skim fat from cooking liquid. Serve ribs and pineapple mixture with rice; drizzle with some cooking liquid and sprinkle with scallions.